GRADUATE THESIS

Project in process - Opening / Online Opening - May 2020


My thesis project sets out to generate graphic forms to bring attention to the Missing Murdered and Unidentified epidemic in the United States.


Using code to give unidentified and missing persons a wider platform to be identified.

There is a silent epidemic happening in the United States of unidentified and missing people. This issue is compounded in specific areas of the country for one reason or another. This issue is about the class, race, economic and gender divides in this country and who we chose to care for and not care about. This is the same issue as when a white versus when a black child is abducted. The white child's story appears in local and possibly even national media. But when a child of color goes missing, there is often no media attention or they may be labeled as a runaway and also receive no police attention. We all know its terrible and wrong and shouldn't happen, but it still does every day and we just don't hear about it. My thesis will show light to these dark corners of the world that our society would prefer to forget.



Missing & Unidentified Reddit/Google Map - Volunteer created

"reddit.com/r/missingmap - (Permission required) This is a work-in-progress and is not complete. It is being updated by volunteers as they have time. Using NamUS; DoeNetwork.org; CharleyProject.org; IdentifyUs.org; NMP; NCMEP; etc. If you don't see a case that should be included, please add it. If you know of a more complete database for an area, please do the same.
This screenshot below shows all of the missing and unidentified people whose cases are currently still unsolved.
Screenshot from Missing & Unidentified Reddit Map
Individual groups of missing and unidentified by gender.

Screenshots from Missing & Unidentified Reddit Map
︎ Transgender Gap
- We only recently began recognizing transgender missing persons, and they are still not recognized in unidentified databases. The true amount of transgender Missing Murdered & Unidentified persons is unknown.
Databases

Data is the most important aspect of my project, and yet it is extremely unreliable in the United States due to the complexity of the country's criminal justice system. The majority of all Western nations have a national centralized database reporting missing, murdered and unidentified persons. The United States of America does not. The lack of data in both quality and quantity contributes to a Doe staying unnamed. Other contributing factors include but are not limited to patriarchal values, racism, homophobia and general apathy toward victims labeled as "high risk".
The databases I've created were made using
NamUs
and
The Doe Network
. They are a work in progress.


Receipts
Receipts are a paper item that almost everyone comes into contact with. An instant timestamped tangible record that is given with every purchase. It's rare to find any other item that we all handle on a daily basis. It's so unthought of, that the back is usually left blank. Most receipt paper is the same size and is made to fit all brands of thermal printers.
First Receipt Layout Prototypes
Xylol Transfers / Doe Maps

Xylol Transfers / Doe Maps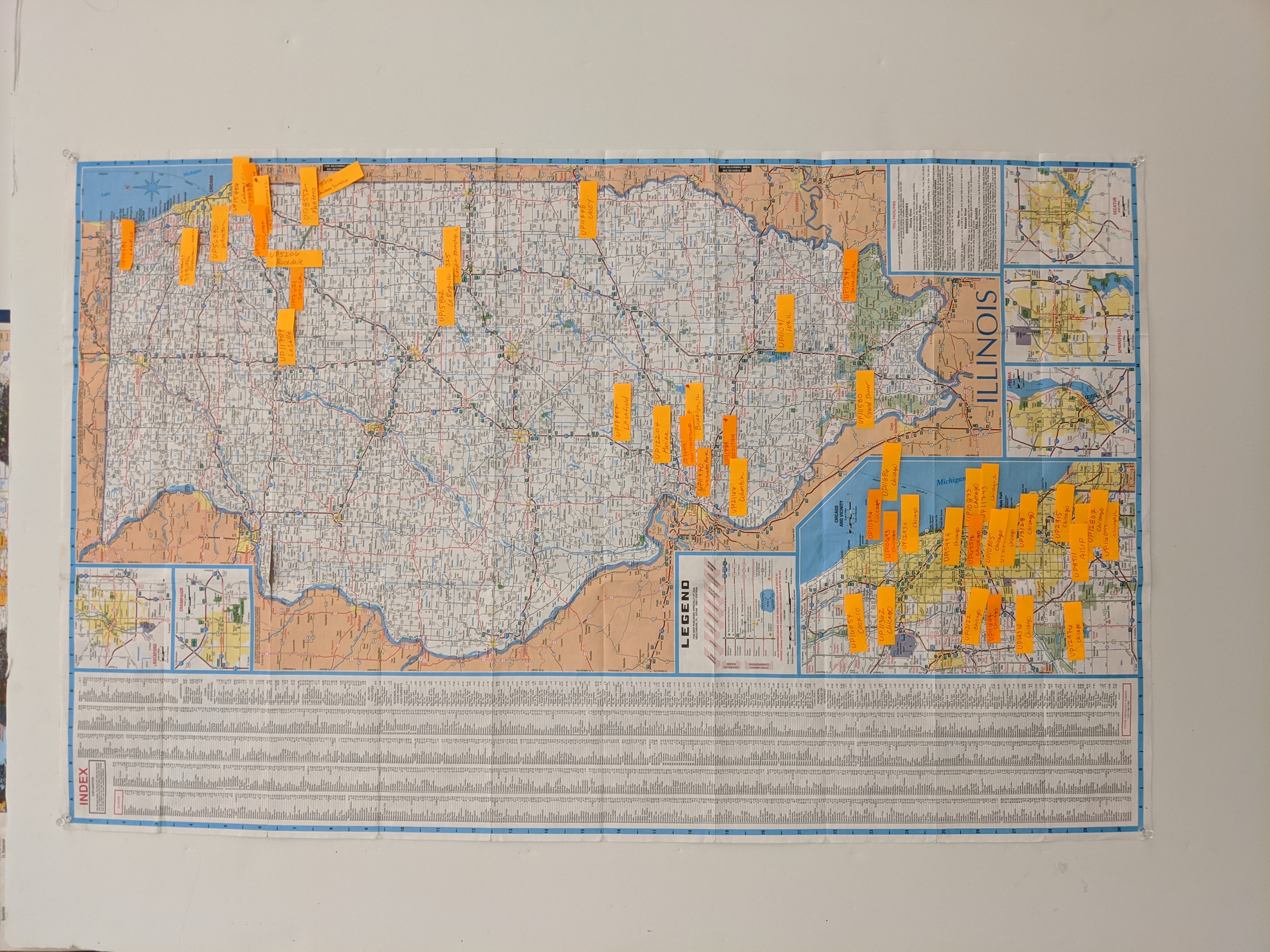 ---
VIDEO - Printing all unidentified females directly from the Doe Network website, onto a continuous piece of receipt paper. When you can literally see how physically large this problem is - and feel its actual weight.
VARIOUS RESEARCH

"Little Miss Nobody". As of this summer, her case will be 60 years old and she still remains nameless. She was also discovered in the #1 state for unidentified bodies, which is Arizona.
---