UNIDENTIFIED DOE
PORTRAIT RECONSTRUCTIONS

WARNING! GRAPHIC CONTENT!

The power of a photograph.
There are thousands of artist interpretations and cadaver photos listed on The Doe Network and NamUs. When viewing the cases, you begin to see patterns of the past unfold. You can tell which police departments took extra care of the unidentified people found in their jurisdictions. Though it's easier to spot those cases that had little to no intervention taken at all. And the majority of cases have no representative photographs and at times very little or inaccurate case details.

The first case that...
broke my heart was NamUs case #UP12976. She was found on May 24, 1994, in Chicago, IL. She was between 18-22 years old and was likely the mother to at least 1 child due to stretch marks and a possible cesarean scar. Her body was dumped in an alley behind 4837 S. Champlain Ave. It is assumed she had been dead for 1 day. She was wearing a pink bodysuit, a black bra and a black ribbon in her hair. She was found naked from the waist down except for one sock. Her cause of death is listed as a homicide, though based on image #1 likely by strangulation. An offender has been charged with her murder but her identity is still unknown.

In total there are 4 images available for this victim between 2 databases.



1. There is the raw high-resolution medical examiner photo which cannot be used as a sketch due to its graphic content. This image is listed on both NamUs and the Doe Network.
2. A sketch made with good intentions but does not reflect the proportional characteristics of a human face. Images like these could cause more harm than help, though I recognize how difficult this work is. This image is listed on both NamUs and the Doe Network.
3. There is another artist interpretation which in my opinion is well done and it only appears on The Doe Network.
4. The last image is a very rough adaptation of her cadaver photo and only appears on The Doe Network.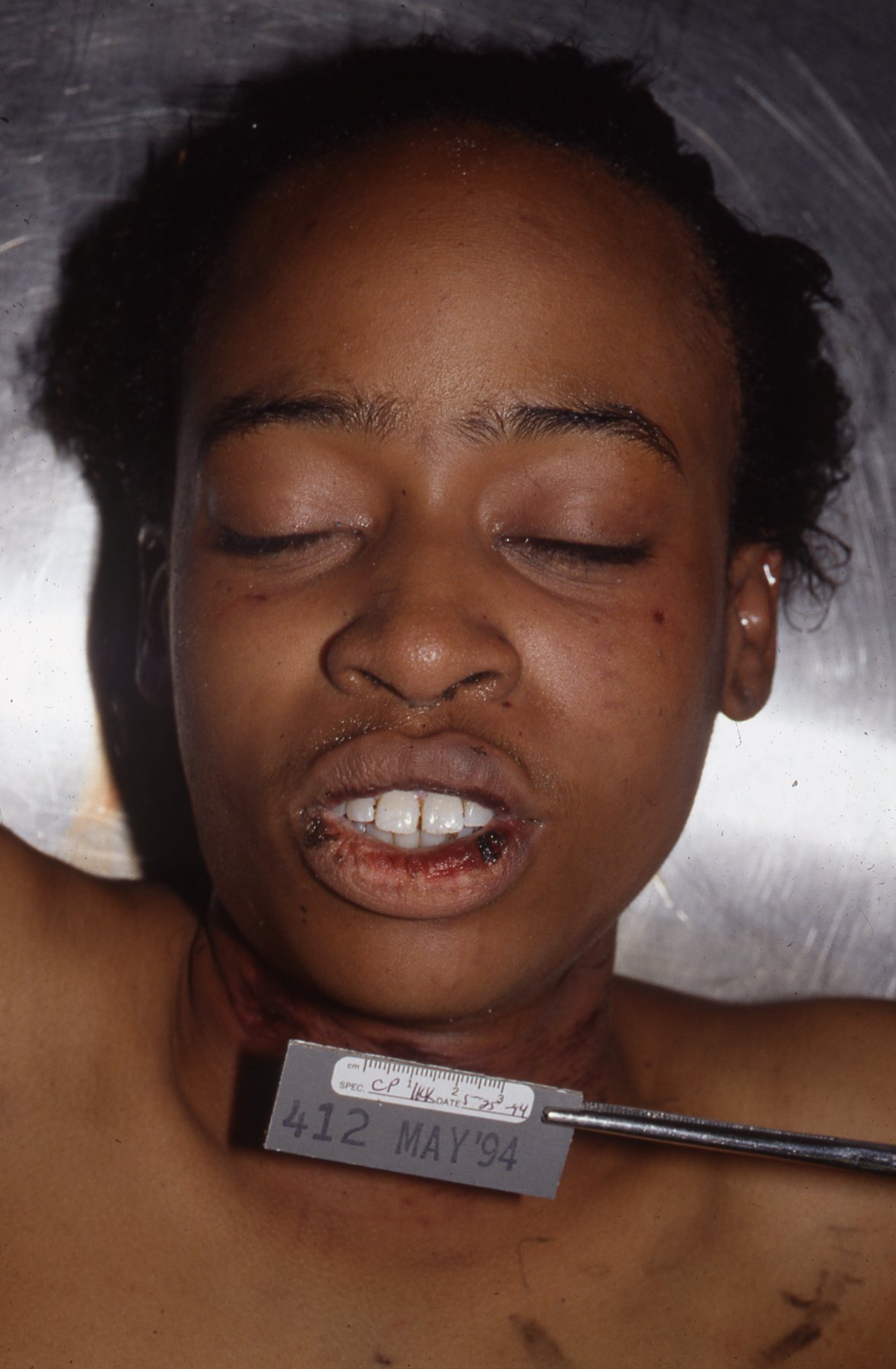 Process

Artistic rendering

Desoto County Jane Doe (1985)

She was discovered on January 24, 1985, in Olive Branch, Desoto County, Mississippi by a spotted a truck driver traveling southbound on U.S. 78. She is thought to be between 20-40 years old and stood about 5'3. Her hair was wavy, medium length, and a strawberry-blond to red color. The police reported her eyes to be gray but that has been deemed a mistake and officially lists her eyes as brown. She was a Heavy smoker, bit her fingernails deeply, and had 3 piercings in each ear. She was wearing a light peach-colored short-sleeved pullover top with embroidery on the front and Gloria Vanderbilt blue jeans. She was not wearing shoes, undergarments, or a coat. Her cause of death is listed as homicide by ligature strangulation and/or exposure.

It is thought her case may be connected to the Redhead Murders, aka The Bible Belt Strangler. One of several serial killers who targetted hitchhikers and sex workers on the American Highway System to locate and dump victims.

In total there are 3 images available for this victim between 2 databases.



1. A very low-resolution aged scan of her original cadaver photo.
2. A low-resolution artistic rendering.
3. A well done artist rendering.
4. Her official FBI ViCAP Alert.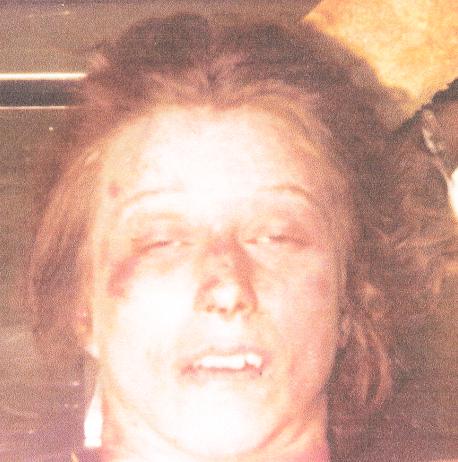 *In order to create these reconstructions, first I must find images of a living person with similar skin tones, eyes, and mouth that also match the same qualities of the original photograph. I often use images of celebrities as they are in terms of recognition, overly identified, and photographed constantly. Essentially, the complete opposite of an unidentified person.
For this reconstruction, I sourced the eyes and mouth on this (low res) image of Charlize Theron.




Unidentified Person / NamUs #UP3390 Doe Network 307UFCA

On August 26, 1999 she was located in front of the Radisson Hotel at 1111 2nd Street in Santa Monica, CA. She is thought to be between 50-65 years old, though this is based off her dental age which states a dental desise. She had brown eyes, Strawberry Blond - Light Brown hair, eighed around 155lbs and stood 5'1" tall.

She is presumed to have jumped from the 9th floor window of the hotel, which was not witnessed. According to her autopsy report her cause of death is listed as suicide, though her death was not witnessed and homicide cannot be ruled out. The official report notes states "On 08/26/1999 the decedent apparetnly jumped/fell from a window on the 9th floor of a hotel. The jump/fall was not
witnessed."


In total there are 2 images available for this victim between 2 databases.



1. Cadaver photo
2. A hand drawn black and white artist rendering.